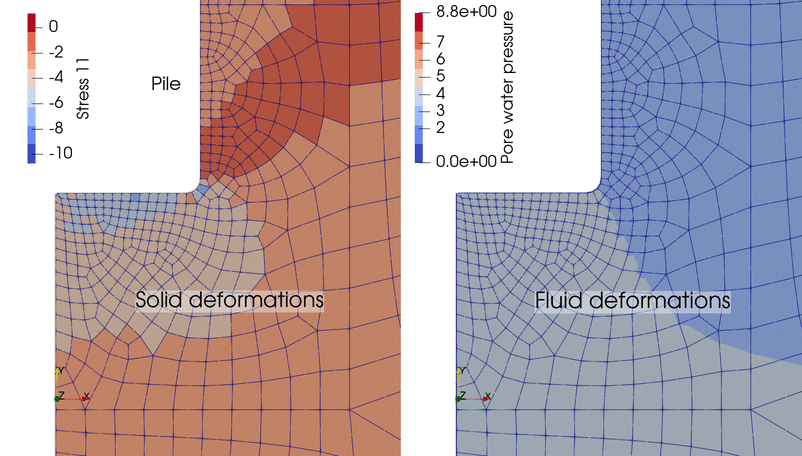 How to model the interface between a structure and a saturated porous medium?
In our latest paper published in 𝘊𝘰𝘮𝘱𝘶𝘵𝘦𝘳 𝘔𝘦𝘵𝘩𝘰𝘥𝘴 𝘪𝘯 𝘈𝘱𝘱𝘭𝘪𝘦𝘥 𝘔𝘦𝘤𝘩𝘢𝘯𝘪𝘤𝘴 𝘢𝘯𝘥 𝘌𝘯𝘨𝘪𝘯𝘦𝘦𝘳𝘪𝘯𝘨 (CMAME) we present a mortar contact discretization scheme enforcing contact constraints separately for the pore fluid and the solid.
Back-calculation of vibratory pile driving tests shows that the proposed scheme increases both numerical stability as well as predictive capabilities of the simulation compared to contact methods not distinguishing between contact constraints for the solid phase and the fluid phase.
Free access to the paper until November 12th: https://www.sciencedirect.com/science/article/pii/S0045782523005753?dgcid=coauthor